The Friendship Grill | Fort Lauderdale
Let's Talk Schnitzel! An Israeli Delight at The Friendship Grill | Best Schnitzel in Fort Lauderdale
Dive into the Crispy, Juicy Favorite
Let's Talk Schnitzel!
From the bustling streets of Berlin to the lively markets of Tel Aviv, there's one dish that stands out above the rest - Schnitzel! A crispy, tender delight that manages to cross borders and win hearts wherever it goes. At The Friendship Grill, we're not just serving up any Schnitzel, but a unique take that's worth talking about!
The Friendship Grill is a beacon of culinary excellence in Fort Lauderdale, serving up delectable Israeli and Mediterranean fare to eager food lovers. We pride ourselves on authenticity and quality, merging traditional recipes with innovative approaches. Our Schnitzel is one such masterpiece that has food critics, bloggers and everyday diners raving about it!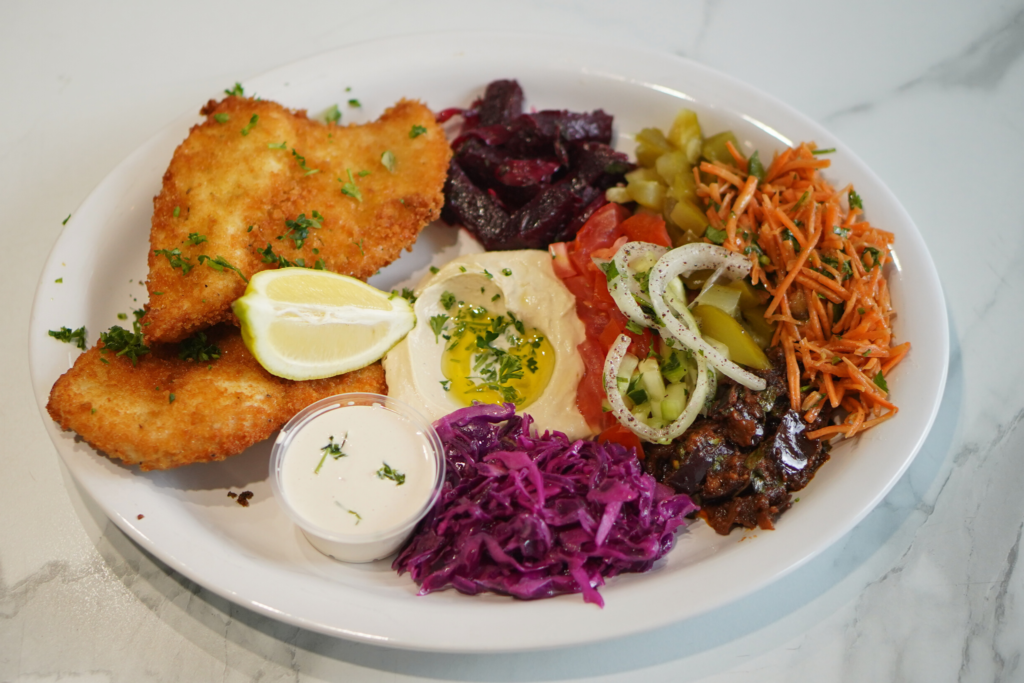 Let's delve into this beloved dish's origins
Schnitzel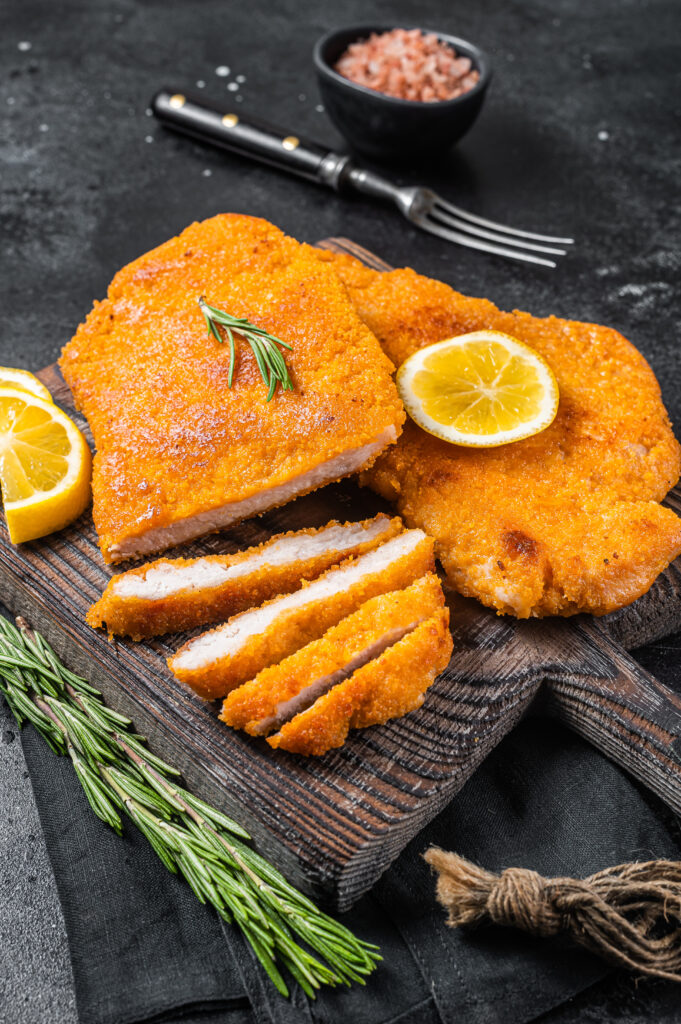 Contrary to popular belief, the Schnitzel isn't originally German. Its roots are found in Austria, specifically the 'Wiener Schnitzel', a breaded and fried veal cutlet. But how did this Austrian classic transform into a beloved Israeli street food?
When Jewish immigrants from Europe arrived in Israel, they brought along the recipe, but made a key substitution due to kosher dietary laws. Instead of pork or veal, chicken became the primary choice for Schnitzel in Israel. And so, the Israeli Schnitzel was born!
Today, it is a national favorite, as synonymous with Israel as Falafel. It's served in school cafeterias, at home for Shabbat dinner, and in countless restaurants, including our own Friendship Grill.
Our Schnitzel is a tantalizing fusion of tradition and innovation, made from locally-sourced, high-quality chicken, coated in a unique blend of herbs and spices, and fried to a perfect golden brown. What sets ours apart is the care we put into preparing each piece, ensuring a consistently delectable experience every time you dine with us.
But it's not just about the food. At The Friendship Grill, we're committed to fostering an inclusive community while serving up exceptional dishes. Our grill is more than just a restaurant, it's an extension of The Friendship Circle of Fort Lauderdale, a non-profit organization dedicated to creating a supportive and nurturing environment for adults with intellectual and developmental disabilities.
Schnitzel
So, why should you visit The Friendship Grill?
Apart from sinking your teeth into our heavenly Schnitzel, it's the enriching atmosphere, the welcoming staff, and the sense of community that will make your visit worthwhile. Not to mention, every bite you take goes towards supporting our amazing Friendship Circle program.
Intrigued yet? Whether you're a Schnitzel aficionado or someone new to Israeli cuisine, we invite you to visit us at The Friendship Grill. Come, relish in the crispy, juicy goodness of our Schnitzel, and join us in creating a more inclusive world, one meal at a time!
Here's looking forward to your visit – we promise, it'll be an encounter with Schnitzel you won't forget!