The Friendship Grill
Behind the Grill: The Secret Ingredients of The Friendship Grill's Unbeatable Falafel
the delicious falafel at The Friendship Grill
What's the secret behind the delicious falafel at The Friendship Grill?
The Friendship Grill, nestled in the heart of Downtown Fort Lauderdale, isn't just a restaurant. It's a haven for foodies, a place where love for food meets age-old Mediterranean and Israeli culinary traditions. But there's more to this than meets the eye, particularly when it comes to our most loved dish - the Falafel.
Our falafel is no ordinary fare. Each bite is a taste adventure, a hearty blend of crispy, golden goodness on the outside, fluffy, aromatic wholesomeness on the inside. But how, you ask? What makes our falafel stand a notch above the rest? We like to attribute its irresistible flavor to our secret ingredients.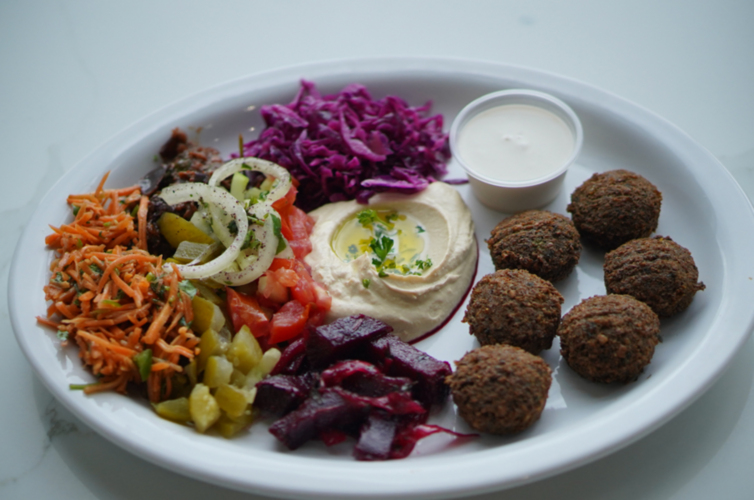 DISCOVER
Our Signature Falafel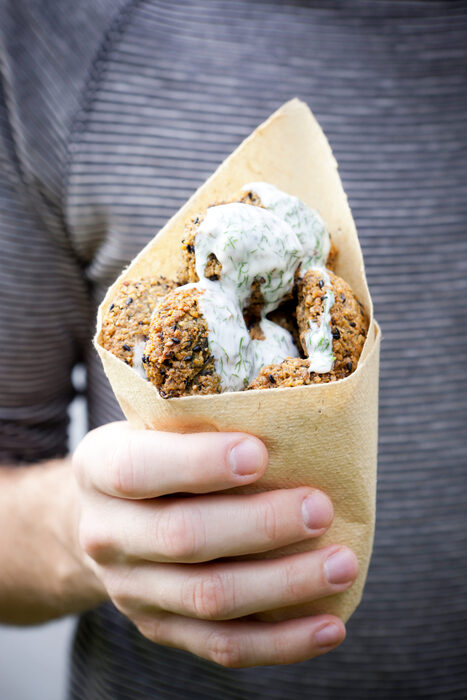 Wait a minute! Did we just say "secret ingredients?" Indeed, we did! But we're not revealing everything just yet. Part of the joy of savoring our famous falafel lies in its delightful mystery, its unique ability to keep your taste buds guessing.
In Israel, the humble falafel is a beloved street food. Made from ground chickpeas, mixed with a special blend of herbs and spices, it's deep-fried to achieve that trademark crispy exterior that we all know and love. At The Friendship Grill, we take this traditional recipe a step further. Our secret ingredients are woven into this recipe, adding an unforgettable touch that sets our falafels apart. These ingredients are more than just elements of a recipe. They are threads in a tapestry of tradition, culture, and an undying love for food that ties us back to our roots.
So, what could these secret ingredients be? A particular spice imported directly from the Middle Eastern markets? Or perhaps a unique cooking technique passed down through generations? The possibilities are endless. Here's a little clue: think beyond the tangible. Our ingredients are not just about what's in the food but also how it's prepared, and the love and passion that go into it. The real secret might just lie in the soul of the chef and the spirit of The Friendship Grill.
The Friendship Grill
So, why wait ?
Embark on a culinary adventure at The Friendship Grill and discover the mystery behind our unbeatable falafel. After all, the best secrets are those that are eaten, not told!
But remember, the secret ingredient is just a part of the magic. What truly sets our falafel – and indeed, all dishes at The Friendship Grill – apart is the heart we put into our food. Because here, every dish is a testament to our love for food and our commitment to bring you nothing but the best.
The Friendship Grill
So, what's the moral of the stories?
Every item on our menu is a trip down history lane, flavored with culinary tales from around the world. The Friendship Grill is more than just a food destination. It's a flavor museum where each dish is an exhibit, waiting to engage your senses and connect you to a rich, delicious past.
Now, it's your turn to guess! What do you think makes our falafels so extraordinary?
Join the fun and drop your creative guesses in the comments section below. The most interesting guess stands a chance to win a free meal at The Friendship Grill! Who knows, you might just hit the jackpot.