The Friendship Grill
Fresh, Flavorful, Fabulous: Exploring The Friendship Grill's Unforgettable Salad Selections
Mediterranean and Israeli Salads at The Friendship Grill
You don't win friends with salad..
You've likely heard the saying, "You don't win friends with salad." Well, we at The Friendship Grill beg to differ. Here, in the heart of South Florida, we've been turning this time-worn phrase on its head and winning over friends, families, and foodies with our exceptional selection of delicious, fresh, and healthy salads. What's our secret? It's simple: quality ingredients, authentic Mediterranean and Israeli recipes, and a whole lot of love!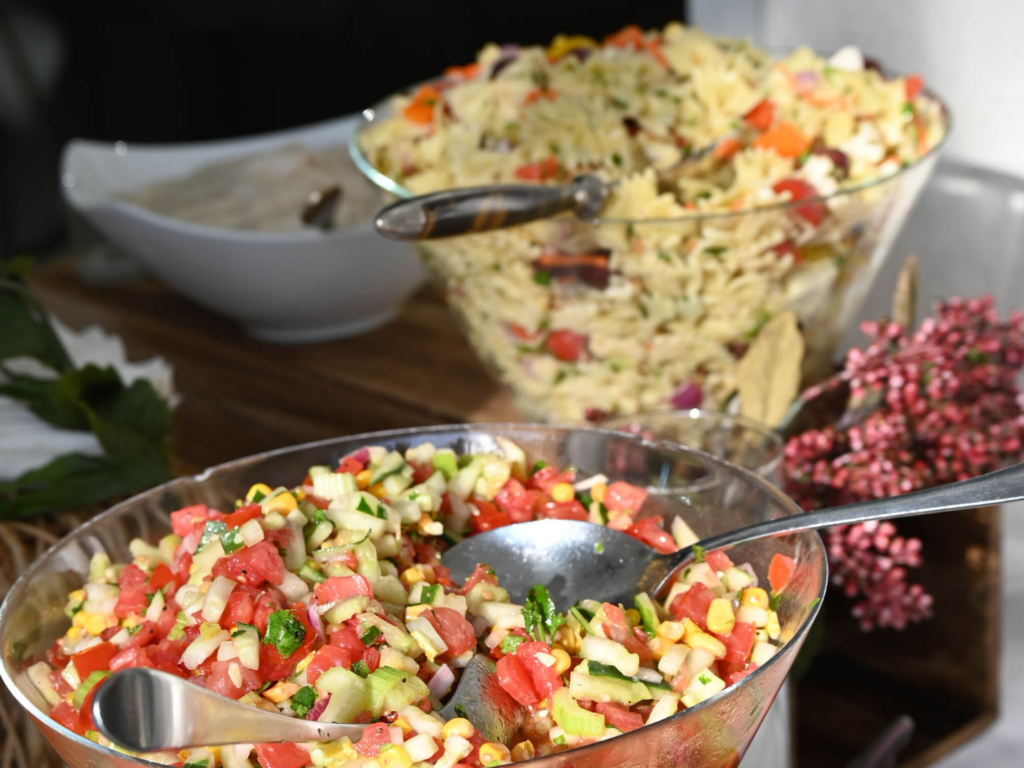 DISCOVER
Our culinary adventure
Our culinary adventure starts with sourcing the freshest, highest-quality produce. Every cucumber, tomato, beet, and onion is handpicked, ensuring that we serve you nothing but the best. From the humble beginnings of our Babaganoush to the crunchy delights of our Cabbage Sour Salad, each salad embodies the spirit of the Mediterranean and Middle East – bursting with color, flavor, and nutrition.
Let's talk about Babaganoush, for starters. This roasted eggplant salad, made with mayonnaise and spices, combines smoky, creamy, and tangy flavors in a dance that will make your taste buds twirl. The Matbucha, with its stewed tomatoes, cilantro, jalapeño, and spices, is a slow-cooked treat that brings a delightful hint of spice and plenty of rich flavors. If you're looking for a healthier, refreshing option, our Israeli Salad, with chopped cucumber, tomato, parsley, and spices, is a perfect choice.
Now, Google tells us that salads are beneficial for a few reasons: they're high in fiber, low in calories, and rich in antioxidants. They aid in digestion, weight management, and maintaining overall health. But at The Friendship Grill, we believe salads should not just be about health – they should be about happiness, too! And that's what we strive to serve on every plate, bowl, and pita.
Our Beet Salad, for example, with beets, onions, cilantro, and spices, is a vibrant, earthy wonder that brings joy with every bite. And our Hummus, a crowd favorite, is a creamy, smooth delight made with chickpeas, tahini, olive oil, and spices. Each salad has its unique flavor profile, texture, and health benefits – allowing you to mix, match, and discover your personal favorites!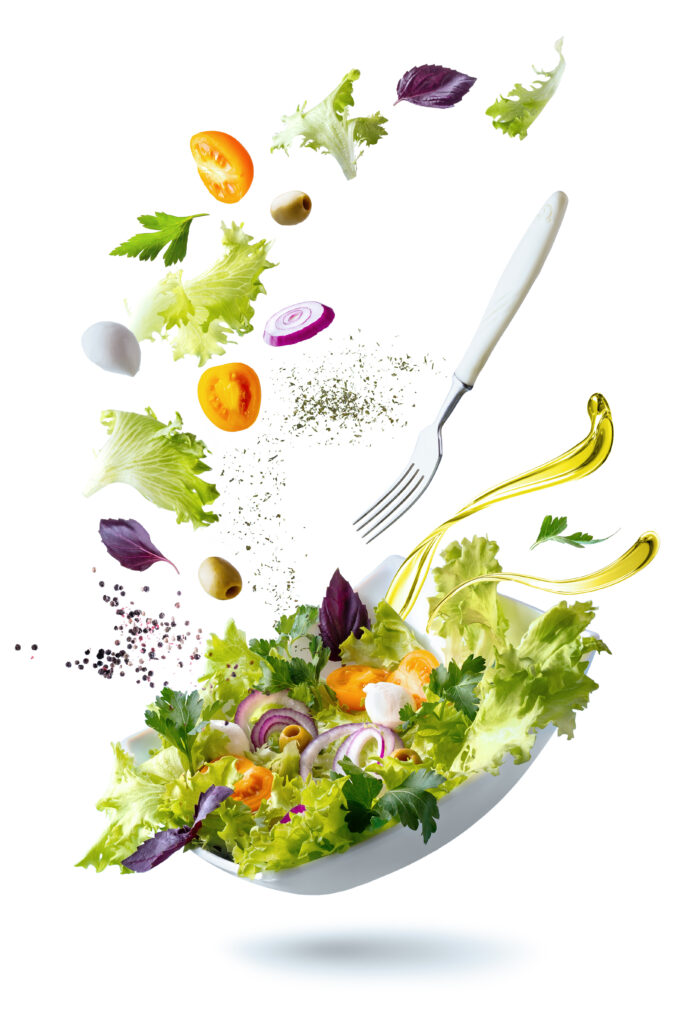 Our Salads
Frequently asked questions
Frequently asked questions about salads often revolve around their health benefits and the variety they can bring to your diet. In our opinion, the best salads are those that marry health with heartiness and flavor, and that's exactly what you get at The Friendship Grill.
Our salad offerings are a true testament to the diverse culinary landscape of the Mediterranean and Israeli regions, and we've made it our mission to bring these authentic, unbeatable flavors to the tables of South Florida. With our fully ORB Kosher menu, we proudly cater to a wide range of dietary preferences, from vegan to gluten-free, ensuring there's something delicious for everyone.
why should you try the salads at The Friendship Grill?
So, why should you try the salads at The Friendship Grill? Because they're fresh, flavorful, and a feast for both the eyes and the palate. They're a healthy choice without skimping on taste. Because each bite takes you on a culinary journey, offering a taste of the Mediterranean and Israeli cuisine right here in South Florida. But most importantly, at The Friendship Grill, we serve more than just salads – we serve memorable meals that keep friends coming back for more. So come on over, and let's be friends over a delicious salad!